The last two days in Beijing went by like a breeze. It was actually very sad to have to leave all of my classmates and new friends at the end of our two month experience together. We made a ton of memories together ( like dancing in Inner Mongolia with little kids after a lightening/thunder storm) that I think everyone holds close to their hearts. It seemed appropriate that we ended our togetherness at one of the places where we bonded the most: Helen's.
Personally I wasn't a huge fan of this bar: it is loud, hot, and usually really smoky. But all our classmates seemed to really enjoy this place and many of them even bought a tshirt from the place. I will admit that the last night was a lot of fun. I ate food, had a drink and even danced to the Macarena a little bit. When the drunken Chinese men tried to steal Matt, Jared and Adam it was both hilarious and scary. I wanted to laugh, but then there was a point where I really though they were going to steal Jared and put him in a car.
But, alas this did not happen so all was well!
After dancing and some goodbyes it was depressing returning to my dorm for the last time to pack up my things. I'm definitely going to miss my single room when I return to William & Mary in the fall. This final experience was the most surprising for me because contrary to my beliefs, I did not get stuck in China! I got stuck in Canada.
At least it was only for 12 hours though and I was able to return on the same flight as Max  and almost half the class, so that was actually kind of exciting, except that it has ruined my DC day trip plans.
The hotel, however, was very nice: another single. I took a hot shower from water that did not come from the sink, I controlled the air conditioning in my room, and I didn't have to steal a second mattress to be comfortable! It was pretty nice. I even got a free breakfast voucher for in the airport, which is nice because I like to be in the airport for quite a while earlier than I really need to be.
Getting through customs was a breeze: white privilege really comes in handy for that. I even messed up some forms and the guys just winked at me and told me to go on ahead. Plus everyone loves my apple suitcase that I bough from C-lou. I've gotten so many compliments on it! I am very happy with that purchase!
All-in-all this international travel experience has been worth every mishap and inconvenience. I will definitely return to China, hopefully very soon!
Here's a song to leave y'all with that fits our group: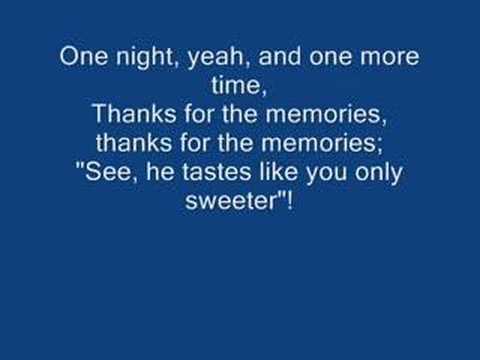 it's kind of inappropriate, but that's been us. Sorry I didn't write it like Aleeya and Colleen, I'm not that cool.
HAGS! ahhahhahah
<3 Megan
 We totes invaded China y'all.