Having done research and asking people about which social networks they use and why, I must note the prominence of Wechat or Weixin in China. Wechat is a cellphone based text and voice messaging service that was developed by a Chinese investment holding company named Tencent Holdings. They also own QQ, another popular instant messaging service, which many assert, was the platform for Wechat. QQ still has a strong and larger user base especially with the younger crowds like high school students. However, relative to the expanding local and international Wechat user base, QQ's growth rate is falling behind. Tenecent holdings also owns Tenecent Weibo, a competitor of Sina Weibo, which is popular in rural areas. Sina Weibo on the other hand has a smaller user base but consists of people who live in urban areas. The Tenecent Weibo brand is not considered  'cool', so to speak, by city dwellers. My account is with Sina Weibo. (Lukoff, Kai. "Tencent vs. Sina: The Fight for China's Social Graph | TechCrunch."TechCrunch. N.p., n.d. Web. 26 July 2013. <http://techcrunch.com/2011/12/22/tencent-vs-sina-the-fight-for-chinas-social-graph/>.)
In the Western world, social networks have spread across various countries, thus people from different countries can easily communicate, share thoughts, ideas, feelings and pictures. However, it's typically the same social network giants that surface, like Facebook, Twitter and YouTube. With China, we are dealing with a completely different situation. Not only has censorship led to a ban of many international social networks, the consumer base is arguably the largest in the world. With such a populous country,the social media market is extremely competitive. The social networking market is highly fragmented; not only by region but also by characteristics such as economic class and age.  For instance, a majority of Renren and QQ users are reportedly high school and college students. "Growing out of" social networks is common and not unwarranted. Which is as I  aforementioned, not the case with social networks such as Facebook with a large older consumer base. It almost symbolizes in its own way the passage of time, and the process of growing up.  It almost seems poetic in a sense, letting go off of your old friendships and bidding adieu to your old classmates as move  on with your own life. It makes logical sense. Many people, on sites such as Facebook and Twitter, remain "friends" with people from their past they no longer speak too. Their "friend circles" become out of date and defy the purpose of the existence of these social networks in the first place, to help friends connect.
Weixin or Wechat is typically used by older and wealthier individuals in China. Due to the fact that it is mobile-based and a text-messaging and voice messaging service, it is much more personal and is usually used to communicate with people you would converse with on a regular basis.It's Western counterpart, What'sApp has the same effect on its users. In order to avoid having to advertise, WhatsApp charges for its App while WeChat does not.  Common features between both apps include, sending pictures and videos, sharing location and group chat. (Fannin, Rebecca. "Tencent's WeChat Speeding Past QQ In Uptake – Forbes."Information for the World's Business Leaders – Forbes.com. N.p., n.d. Web. 26 July 2013. <http://www.forbes.com/sites/rebeccafannin/2012/11/27/tencents-wechat-speeding-past-qq/>.)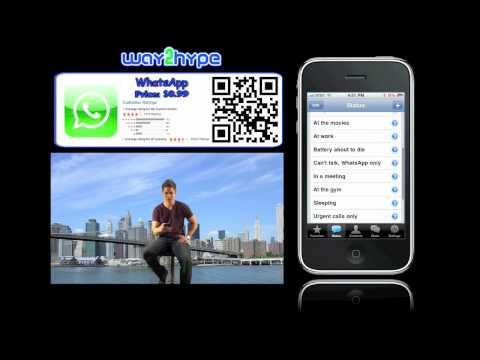 However, the features on Wechat are much more advanced than what we see on What'sApp, some of which allow you to
converse with complete strangers also using Wechat. Wechat has a social component. For instance "Moments" allows you to see any new pictures your friends put up and allows you to like and comment these pictures. Everyone has some kind of profile that shows what was put up and when.
Another application on Wechat allows you to "look around" to see who else is using Wechat. You then have the option to chat with any of these people, even if you do not know them. This is apparently a popular way to meet people particularly for people who are looking to date.  As you can see to the right is a screenshot of when I used "Looking Around", people around me sent me messages and I have the option to accept or reject these offers to chat. It is literally taking the entire experience of meeting new people around you online. It also makes it much easier to actually talk to people even if you are shy.
Also, Wechat promises to add even more plug-ins, in order to better the app.  These unique features is what will give it a standing chance at cornering the international market.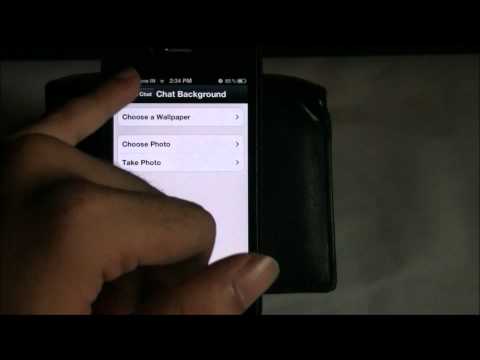 Western stores and merchandise are thought to be superior. Thus are often imitated in China. Western merchandise or Western-like merchandise is often more expensive . Social networks are not an exception. Renren is often called the Chinese Facebook, Weibo, the Chinese Twitter and  Youku, the Chinese YouTube. With Wechat however, the Chinese are setting the stage, instead of merely imitating it. It is the first Chinese social network that is gaining popularity internationally. It has already gained a large user base in Asia, and it's user base in Western countries is gradually expanding. Has the time for the rest of the world to imitate China? In terms of social networks, I think it has, and this is only the beginning.