By J. Richelle Joe
On a conference room wall at Beijing Normal University, there is a wall with the following motto written in Chinese characters:
"Learn, so as to instruct others; Act, so as to serve as an example to all."
Although its meaning may be up for interpretation, there is something striking about this phrase. It seems like a call to action and an immense responsibility for both the learner and the teacher. Similarly, the commitment to teaching, research and service espoused in the mission statement of the School of Education at the College of William & Mary emphasizes excellence modeled before others in a pursuit of high quality education. Both the motto at Beijing Normal University and the mission statement of William & Mary reflect the shift in higher education to a learning paradigm wherein students, faculty and institutions share the responsibility for student learning in challenging, creative environments (Barr & Tagg, 1995). What follows is an exploration of teaching and learning in the United States and China which provides some insight into what this learning paradigm looks like in practice.
United States
Dr. Rip McAdams is a Counselor Education professor at the College of William & Mary. Prior to joining the School Psychology and Counselor Education (SPACE) faculty, Dr. McAdams served as a community counselor providing services to emotionally disturbed youth. In his role as professor, Dr. McAdams instructs both master's and doctoral level students in the school, marriage and family, community, and addictions counseling tracks. In an interview about teaching and learning in the United States, Dr. McAdams shared his teaching philosophy as well as his insights on the present and future of higher education.
Dr. McAdams described teaching and learning on the university level as in transition, that is, shifting away from instructor-centered delivery of content to a focus on student outcomes. Whereas the pendulum had once swung toward unidirectional assessment from the professor to the student, it has now swung in the opposite direction, and student-centered outcome based learning is prioritized (Barr & Tagg, 1995). In the Counselor Education program, this is evident in the new standards of accreditation which require universities to provide objective outcomes of what students have taken away from the learning process. For instance, the Council for Accreditation of Counseling and Related Educational Programs (CACREP, 2009) has outlined syllabi requirements that include content knowledge and skill outcomes as well as student evaluation criteria and procedures. The CACREP standards further describe eight common core curricular areas required of all students. Counselor Education programs that seek the eight-year accreditation conferred by CACREP must complete a self-study and a site visit wherein adherence to the standards is demonstrated. The program at William & Mary has gone through such a process and is currently an accredited CACREP-approved program.
Dr. McAdams sees his role as a professor as multifaceted. He described four distinct roles of counselor education faculty: expert, teacher, mentor, and gatekeeper. As an expert in his field, Dr. Adams feels that he should be both knowledgable about and actively involved in research. As a teacher, he is responsible for delivering content knowledge and facilitating the application of that knowledge. The role of mentor in counselor education involves modeling to promote skill development, but it also involves teaching the profession so that students begin to develop a professional identity. At times the gatekeeper role collides with the mentor role, as counselor educators bear the responsibility of preparing students to become ethical professionals entrusted with the care of other human beings. In each of these roles, Dr. McAdams is looking to see that his students remain reflective, examining their own issues and selves. He noted that "being a student is to be in a formative place," which underscores the importance that counselor education faculty place on students' openness to the learning process.
Dr. McAdams' teaching philosophy is guided by structural developmental theory, which means that his teaching approach is varied according to the learners. He adjusts his approach when instructing master's level and doctoral level students, considering the way in which students makes sense of their learning experiences as well as how they view the learning process. Dr. McAdams reports that he provides information to his students, but follows it up with opportunities for students to process the information and develop their own perspectives. In matching his instruction style with student needs, Dr. McAdams adjusts the structure, amount and type of assignments and feedback given to students based on their developmental level.
In terms of learner outcomes, Dr. McAdams combines both subjective and objective assessments to determine the extent to which students have acquired and processed the information. He requires reflective and integrative written assignments which allow for the establishment of a dialogue between him and his students. Through this dialogue he is able to explore the quality and depth of reflection and the level of understanding with the students. To meet the current demands for more objective assessments, Dr. McAdams incorporates an objective component to his subjective assessments. He has developed a coding system where the subjective feedback given to students in categorized and uniform across students. Dr. McAdams' preference is to establish the dialogue through the subjective assessments; however, the combination of increased class sizes and the emphasis on outcomes has led to the addition of entirely objective assessments. Thus, Dr. McAdams' overall assessment in any particular course could involve multiple choice exams coupled with another measure within the course to encourage analysis, synthesis and integration of content knowledge.
In this video clip, Dr. McAdams discusses his perspective on teaching and learning in the U.S., his personal teaching philosophy, the value of learning from diversity, particularly in the counseling field.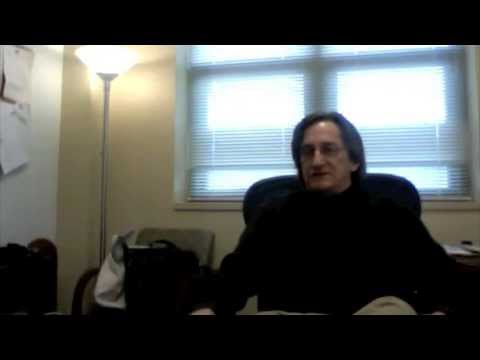 Video: J. Richelle Joe
As for the future of higher education, Dr. McAdams identified technology as a potential boon and challenge, particularly for counselors and counselor educators. He has observed that online counseling courses and supervision have become more popular which will require professionals to become more proficient in the use of technology. The viability of online counseling is questionable due to a lack of research comparing face-to-face counseling and technology-based counseling. Thus, although there is some resistance to the integration of technology in counseling and counselor education, likely this is an area of future research as well as an opportunity to broaden the scope and effectiveness of the profession.
China
Visits to Beijing Normal University and Shaanxi Normal University provided opportunities to hear from faculty about their education programs and to observe instruction in action. As in the United States, technology continues to have a major impact on higher education in China. Interestingly, the access that students have to technology forces professors to be more creative in their instruction. They are beginning to shift away from strict delivery of information through lectures because they are finding that their students already have access to so much information via the internet. As a Dr. Linyuan Deng explains in the video below, faculty members at universities in China are beginning to incorporate experiential teaching and learning methods into their classes. In the counselor education program at Beijing Normal University (BNU), students are becoming increasingly more willing to engage in the learning process through discussions, role plays and presentations. Professors utilize media from popular culture to make concepts relevant, and they also challenge students to personalize the content by engaging in experience-sharing.
Here Dr. Deng, a counselor educator at BNU, discusses new teaching methods she is using to teach her students about family counseling.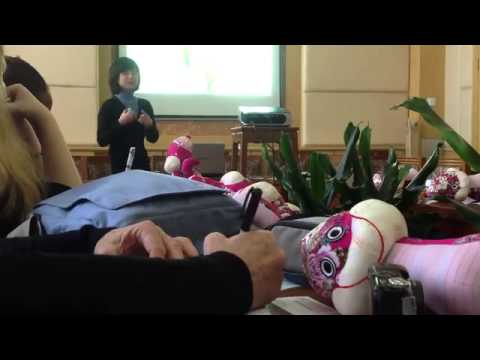 Video: Sean Bates; Editor: J. Richelle Joe
In China, the Ministry of Education is focusing on strengthening the educational system to establish a unique Chinese model of education that is acknowledged internationally. What that model of education will look like in the next 10 to 20 years will be interesting. While there is still an emphasis on examinations in the Chinese education system, there seems to be a movement among faculty members to prepare students to be critical thinkers who challenge established norms. For instance, a professor at BNU discussed the notion of academic freedom which is undergirded by the Higher Education Act of 1998. According to this professor, the future of education in China is one where universities play a leading role in the culture. In a classroom observation of a Sociology in Higher Education course at Shaanxi Normal University (SNU), similar themes emerged. The professor of this class challenged her students to consider the "special eyes" of philosophy, psychology and sociology in examining education throughout the nation. She encouraged them to ask questions of accepted norms, values and policies. For instance, when considering knowledge, reform and opportunity, she discussed the importance of asking whose knowledge, whose reform and whose opportunity. Again, this raises the question of how education and the resulting culture in China will change as a result of future educators being trained to think in such critical ways.
More alike than we realize.

China and the United States are miles apart, yet there seem to be many commonalities in the way their respective universities are preparing students for the future. Professors in both countries recognize that students have little interest in a rote learning experience. Instead, 21st century Chinese and American students want to be engaged in the learning process. They want to reflect on and share their life experiences in a way that makes learning relevant. Dr. Deng's example about asking students what they have learned from their parents as an introduction to family counseling is an example of how university professors are making a concerted effort to incorporate their students' perspectives into instruction. Dr. McAdams' adjustment of his teaching style in accordance with student feedback exemplifies a similar sort of sensitivity to the subjective experience of students. In both the Chinese and American contexts, instructional methods reflect principles of the learning paradigm discussed in Barr and Tagg (1995), namely the creation of powerful learning environments and student discovery and construction of knowledge (p. 16). China and the United States seem to be two sides of the same coin in terms of higher education. The language, cultural values and history of these two nations differ greatly, yet notable common factors exist in their colleges and universities. Perhaps these common factors will serve to build both nations and link the two disparate lands for their mutual benefit.
Reference
Barr, R. B., & Tagg, J. (1995). From teaching to learning: A new paradigm for undergraduate education. Change, 27, 12-25.
Council for Accreditation of Counseling and Related Educational Programs. (2009). CACREP Standards. Retrieved from http://www.cacrep.org/doc/2009%20Standards%20with%20cover.pdf.